BMW 116d comes with an impressive efficient diesel engine
BMW 116d comes with an impress...
---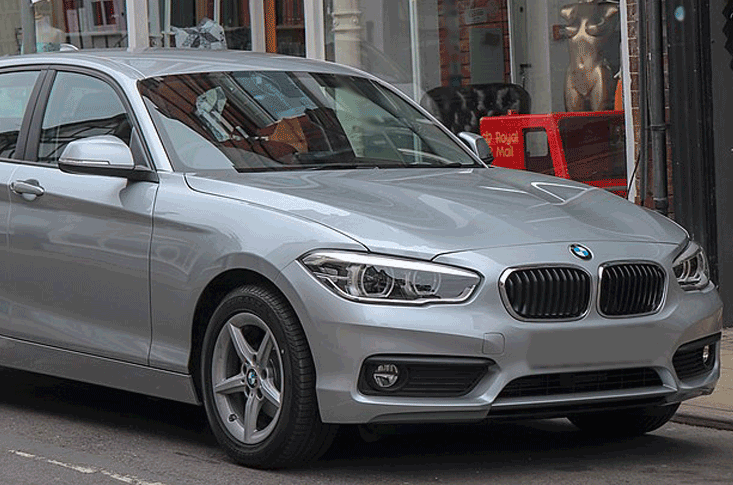 Economical and vibrant still creating the right effect in the category
BMW has succeeded many times to impress the market with most of it makes. In BMW 116d the same tradition was carried on. This car is complete in many ways and more than the usual base trims are. The buyer of this BMW is not devoid of that particular this brand feel. 116d is exempt from road tax due to its right emission figures. Which is a plus if you decide to buy one. From the outer side, it is a different sight from the rest of the lot. It is up to the onlooker how this design makes an impression. Some take it as an interesting one while some have their reservations. The interior is a peaceful place to be in mainly because of no annoying noises coming from the engine. Quality remains equivalent to the set standard of this company. So if you are looking for a chance to jump into the brand 116d gives plenty of reasons to do it through this
1 series
trim. The engine is impressive without a doubt in its original form. But when it comes to changing it then BMW 116d engines rebuild are not less in any way. But these have to be purchased from a reliable seller on whom you trust.
Can a 2.0-litre engine perform?
In the present time, it is not important whether the engine has a large capacity or it is a smaller unit. The thing is how much effort is put in the mechanical part to get the most out of even a
2.0-litre diesel engine
. SO this BMW has that small engine with 114 bhp and a torque of 270 Nm. The power output may be less but the torque is enough to get the car through in the city traffic. If you want a highway performer than the up next trims 118d or 120d may become the right choice for you but with them, the price will also rise. So to stick on to the basic one there is a very impressive amount of CO2 released from the engine making it an eco-friendly engine and with it gains no tax criteria. The aerodynamics makes the car even more efficient than what it seems like on the paper. There is also a good amount of performance coming out of the power unit making it fun to drive vehicle. Even in its reconditioned
BMW
116d engines and gearbox guise, it is a good performer as it should be when fitted with the original one.
What you should remember while driving
The trick is to keep the car in the right gear in which it should be according to the acceleration. You will figure this out after getting used to it. The engine will struggle if you are pressing too hard in a lower gear or want to be slow in a higher one. Also, there is a long gap between changing gears so one should know when the right time to get the most out of it is. There is a manual gear change and no automatic option present so you have to stick with this one. But it is sleek giving no hard time to the driver to change it when needed. This is a rear wheel trim of 1 series, but as many of this series cars has been changed to the front wheel drive it remains unique. It is not included for now in the present 1 series updated.
Know the technology and cabin
Every BMW has this area covered intelligently. Even the base level has a good range of standard equipment and comes on to distinguish it from the upper ones it has to be done. Sat-nav, Bluetooth connectivity and a multi-function steering wheel, climate control, rear parking sensors, automatic lights, and wipers are also a part of this trim as the technology side. There is no difference in the cabin area for this and any other 1 series of that era. Space is good enough for normal size people and for taller ones you can go ahead with 3 series. The boot space is also adequate but if you want to travel with big size luggage then folding the rear seats is also present. But where to adjust the rear passengers then?