BMW 318d Closing the Gap Successfully
BMW 318d Closing the Gap Succe...
---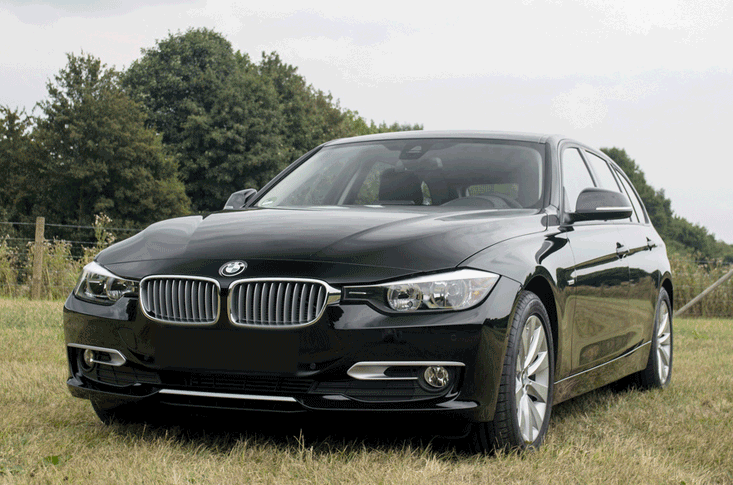 In a reasonably priced manner, a lot is waiting for you
This brand is above and beyond many of the others still. There are some magnificent cars it has produced and still every time any of them is upgraded things get even better in them. So has the 3 series improved over the years and with it, it is base trim also. 318d is a trim which has improved a lot with time and the target is to get as closer to 320d as possible. But as the rule goes not every trim can level it's next one or there will be no use of a high level. Still, the buyer who purchases this base trim is not going to lose anything great apart from the speed which is higher for the 320d for obvious reasons. The exterior is unchanged giving the evergreen cuts and lines that used to make it elegant. Making it fit for cab users as well as company use. Even better this car is fit for the families also giving a good space inside to fit people at the front as well at back properly. There is also a decent boot space to fit in the luggage of most sizes. The engine side is as commendable as any other trait and there are facilities available also. 
BMW 318d
engines replacement
is not a problem as you can get these from the market easily.
An engine with low running cost
Here you get an engine which is a 2.0-litre diesel engine having 150 hp and 320 Nm torque. Although this is a lowered power engine with it, there is also a low running cost associated. Which is great and this is what an owner needs from his/her car. The engine is very refined despite being a diesel genre. Some may find it difficult to digest but come on this is the new age where engines have advanced. Refinement is now not only the petrol engine crown any more. With this 2.0-litre engine, you can get amazing in town drive with a good low rev present. Also at the highway, the drive is not lacking fun part. The torque starts playing its role at 1500 rpm which means power from the tires will be available soon and its maximum limit is reached at 3000 pm. This is a turbocharged engine with twin-turbo working at their best. 
BMW 318d engines for sale
make up a good deal in the market and saves money. BMW 318d engines fitting service
becomes useful when replacement is in place.
The right amount of comfort
So for those who want a total comfort package have to look somewhere else. The comfort level in this car is not missing but still, it is not the major thing this product is focused on. The Sport suspension makes the car little firm and keeps the body roll under strict check. But it makes you scarify some amount of comfort also. There is also an M Adaptive suspension present as an option which means there will be the comfort and sporty fun together. The only drawback is that you have to pay extra for it. There is steering that has a proper weight which gives the driver the right feedback. It is also precise which is effective for the driver to place the car rightly on road. The movements are fluent as if they follow each other naturally without any difficulty. For the excellent suspension and tire, synchronization turns on the curved road becomes an exciting thing to do.
Sneak peek at the inside
The interior of this BMW
3 series
has every aspect to be called an executive type. There may be some parts where the quality suffers but anyway the overall look is amazing and soothing. You get power windows for all the doors. There are rear heated windows to facilitate the passengers for a clear vision in the foggy situation. There is also heat-insulating windows throughout the cabin. You also have a decent head ad legroom at the back and a moderate boot space which allows you to carry passengers or family as well. The car is also loaded with driver assistance and safety gadgets which make your journey relaxing. There is also a good list of connecting technology and all this is present in this starting trim also.